Dear Friends,
Welcome to my website.
I need to begin by answering a question for you: why write a book? And in particular, why write this one? All my life the idea of writing has been way down on the bucket list – some day maybe, too busy now with other things.
The events of 2013 when my only 38 year old single daugther was diagnosed with stages three and four cancer in her femur – osteosarcoma –  and mets in both lungs, birthed this book.  The eleven months that followed the diagnosis brought out in Shirley what you'd expect – fear, panic, horror, pain and suffering. Her words ring in my heart: "What's it all about? Am I really going to die? Me, who only wants to serve and love God? Is He really going to let me die?"
But, as I stayed by her side, those months unfolded to me her growing faith and relationship with Jesus, a most beautiful thing it was my privilege, in all my pain, to witness.  At one stage, Shirley said, "At times when I reached out to Him I felt Him holding my hand." This was the Shirley who said she'd never been happy, who had fought to get out from under the cloud of a life-long clinical depression so dark that she even attempted suicide, and who threw out her Christmas tree in 2012 because she was furious with God.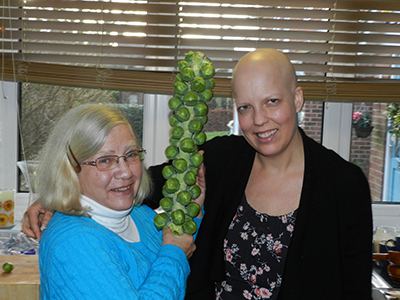 I remember the feeling, my hand on her chest, as she breathed her last breath. I remember marvelling, "So gentle? Can a human life really end like that?"
The four months that followed  were pain over my loss so deep that at times I physically squirmed in my chair. Then God gave me a dream: Shirley was running in a relay race and coming up to the baton exchange. To my surprise she passed the baton on to me.
She had so longed to do life "all over again – and do it right – and do itfor God". In fact, in the last week of her life, to glorify Him she took herself off morphine to record her testimony on video. (Extracts from that incredibly powerful testimony are available to you on this website).
I saw clearly that to tell her story so that her dearest wish could be gratified was now my job – this was what baton had been passed on to me.
To write her story has been an incredibly difficult thing to do – a journey God wanted me to travel.  I don't think it has been the grief alone but also the power and wonder of such a story which He regularly illumined for me that has changed me forever.  Now I humbly offer it to you so that you too can be raised up an blessed, if God so wills.
Thy
22 April, 2019
Thy Cameron
Born in Pretoria, South Africa, Thy grew up on a small farm in a church-going family.  She always wanted to teach and completed a BA (Bachelor of Arts) and teaching diploma in South Africa and a Masters and Doctorate online with Regent University, a Christian university in Virginia Beach USA where she lectured online for seven years. She loved being a radio journalist for a Christian radio station and produced and  presented various programmes for 17 years. She also trained Sunday school and other voluntary Christian teachers. Married to a pastor, she threw herself into church work and joked about being the 'unpaid curate'.
As a little girl, Thy loved her mother's garden, especially at sunset. Her relationship with God began when she marvelled at a rose called 'Peace' and decided whoever made it must be wonderful. Over the years the most difficult times were the most precious. That was when God moulded and shaped her faith. He gave her peace even after the loss of her only daughter and proved Himself to be more wonderful than she had ever suspected.
Thy writes:
"Imagine the sadness – Shirley fills my heart with such delight at first, is such a lovely bubbly little girl full of mischief and initiative and ability … and then, as she gets older her difficulties surface and she struggles. Seeing the glass as half full, finding relationships very difficult, clinging on where she can – she manifests the beginnings of clinical depression. What I remember most was that she cried and cried and cried. She was always crying …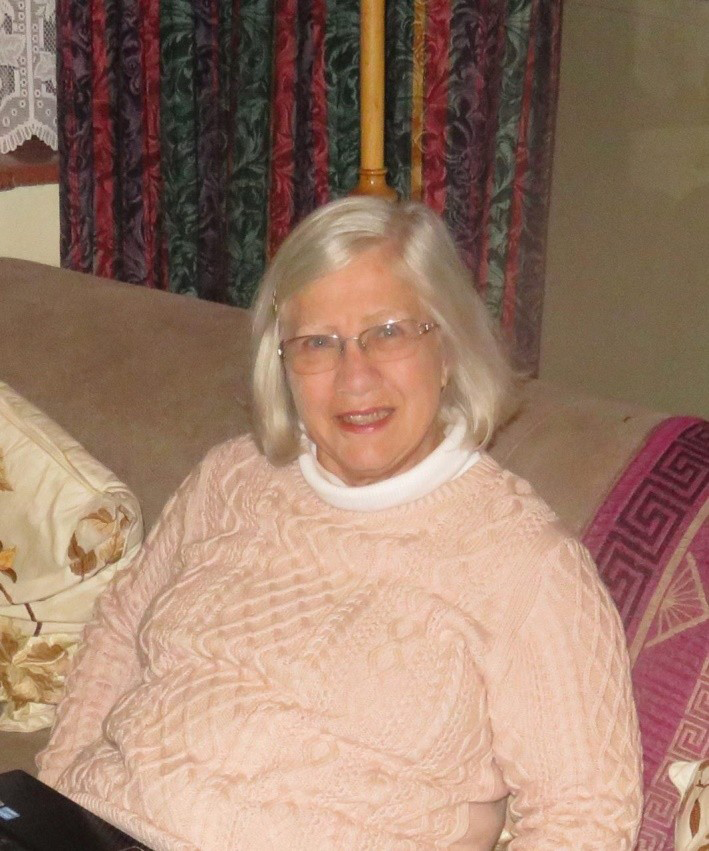 And I become so sad, not understanding what is going on but crying with her. We cry together for more than thirty-three years ….
Now, 44 years on, God has miraculously brought me to a place where I have had my perspective changed and I can rejoice …."
What people say ………..
Costa Mitchell – Vineyard Churches
You, dear reader, are holding a beautiful thing in your hand. You are holding the redeemed, restored soul of a young woman. As you read this unputdownable story, you will learn that soul, and you will discover an answer to the question "why suffering?" 
In this gripping roller-coaster ride of a story, we discover that God is less concerned with changing our circumstances than with changing our lives, and shaping our character as He reveals His own in the midst of them. Written with harrowing honesty and beautiful poignancy by a mother who thus bares her own soul as she describes her daughter's journey, this book filled me with awe as I was granted the privilege of watching God transform Shirley Cameron's soul.
In this story we see new evidence of the fact that death is a graduation, and that therefore, right up to our last breath, not a single thread of pain, or tears, or self-discovery, is wasted. The only thing we take to heaven is the person we have become by God's amazing Grace. Thy's final tribute to this incredible young woman says it so well:
"Beauty for ashes. Once the cancer journey began, God gave her so much: a life full of people who loved her, incredibly deep friendships, total freedom with self and God, fulfilled potential, happiness, peace and contentment, a doubt-free belief in his love for her. He gave emotional and spiritual healing. He drove out fear. This transformation was God's great gift to her. Oh, Shirley, I'm so glad, so very, very glad!" Mum.
Frank Retief – Retired Presiding Bishop of Reach SA
Dear Thy, this is an excellent book. May I compliment you on an excellent effort. You really have a most expressive way of writing. Very well done. Frank
""Thy Cameron has a rare gift in writing. She writes with almost uncanny skill at capturing the event and the emotion of the moment. She is able to use words in such a way that the reader is dragged into each moment and feels every pang of hurt or movement of hope. The reader will feel part of every conversation and interaction with all the people involved. This is a great feat.
"This book is a story that will take you on an emotional rollercoaster that will leave you both breathless but also full of hope. Although this is a moving account of the loss of a daughter with all the attendant emotions, it is a bigger story than that. It is also the account of a young  woman's struggle with faith and the reality of knowing God  and how faith returns when all the odds are stacked against it.  It must have cost Thy a great deal to tell this story but how grateful we are of her record of a great Saviour who sustained not only  their beloved Shirley to the end but also her parents and her wonderful circle of friends who meant so much to Shirley.
"The story ends on a magnificent note of hope. This hope would have been impossible if Christ, His Cross and Resurrection were not real. Thy captures the struggles of believing this great truth and places us firmly in the presence of Jesus and at the foot of the Cross.
"This book is, in my opinion, destined to bring comfort and hope to many who face the unexpected twists in the road of life and should be read by all who suffer sorrow in this life."
James Swezey – Prof at Liberty University,  USA
Thy,
 I finished the book this afternoon through many tears. I don't know how you did it! It was simultaneously both terrible and joyous to relive these painful events with you through the written word. Your telling of the story was transparent, raw, and powerful.  The insights into your own personal reflections as a mother were particularly poignant. It was amazing how God surrounded Shirley with so many people who loved her. James
"In this compelling book, Thy Cameron takes the reader on a heart-warming and gut-wrenching journey through her daughter Shirley's life, leading up to her last days. There is no way to fully understand the depth of grief a parent experiences at the death of a child, but Thy's telling of Shirley's heavenly homecoming grants us unsparing insights into that pain, often drawing upon Shirley's own words from a diary and personal correspondence with those closest to her. This is not just Shirley's story; it is also the story of those who loved her: the family, friends, and even many pets who were instruments of God's grace and love.
"Thy paints a beautiful portrait of Shirley as she describes her full and rich life, both as it appeared on the surface, but also the profound struggles that lay beneath. Shirley packed in more than most who live much longer. One cannot help but admire her audacious, outdoor adventures and world travels, as well as her inner strength and courage. But most importantly this book is the intimate story of how Shirley began "factoring God back into the equation of her life."  And therein lies the heart of this tale."
Dr Karen Cerff – colleague and friend
A thousand emotions and tears of sadness and joy later, I've just finished reading your most unusually tender book… What an amazing tribute to a beautiful, most courageous girl; a faithful pursuing saviour; most remarkable and loving parents and dedicated friends!  Thank you for sharing this with the world. Karen
"Thy skilfully tells a gripping story that is far more, because the story is an intensely personal, vulnerable reality with a powerful, moving and multi-faceted message. Nothing can prepare the reader for the impact of the profound loss, yet remarkable victories that unfold. I could not put the book down until I'd read the last page."
Katie Cartwright – friend
"Thy's beautifully written and searingly honest book struck a chord with me on many levels: as mother, as a daughter, as a Christian, and as someone who has struggled with a serious disease. Shirley's journey from emotional torment to deep spiritual peace made me want to find that peace, for myself, for now and for always.
 "But it is in Thy's depiction of Shirley's growing understanding that God loves her that my heart soared. Shirley changes from someone who feels she can't please God and needs to perform in order for him to love her, to someone who has experienced, tangibly God's presence, and knows that she doesn't need to do anything for him to love her; that his love is unconditional. That knowledge, and the trust it engenders, is utterly beautiful. For me, this aspect of Shirley's journey is heart-lifting, and a very important reminder of God's love and grace. In Shirley's case, as Thy writes, God has been knocking on her heart for a lifetime, but 'cancer turns the key'.  I put the book down wanting to keep my heart open every day, and to remember always that God loves me – as his daughter, unconditionally."  
Nick Crowder  – Shirley's closest friend
"The book is quite amazing. It raises sadness in some ways but mostly it raises Shirley's last months of relationship with God. Her clarity of heart, her unwavering knowledge of His presence, peace and…and maybe mostly…also her sadness that she had done things wrong in the past and 'used God like a slot machine; popped in the prayer request, expecting to pull the handle with HER desired response coming out…'. How she came to recognise that it was His still small voice that brought the peace. On reading and re-reading, it speaks to me that God so wants the best for us, but sometimes that best is hard. SO to run from HIS refining fire is not, at times, what he wants. He wants us to push in and persevere." .
Marzanne le Roux van der Boon – experienced writer, longstanding friend  
My dear Thy
I cannot find words to speak of what I experienced.  Here is the paragraph you asked for:
"Initially I dreaded to read the manuscript. I kept postponing. I have witnessed some of Thy's immense suffering. I have a daughter too. When I finally got to reading I became so emotionally  drained that I couldn't speak to God. I did however times without end whispered to Him: Why so much! Why like this! Why allow hope when You knew You would take it away! At times I wondered if I would ever again believe He heals. What was I left with that last late night when I had finished reading? Strangely one thing only: That his Name is: "I will be, what I will be." My mind floundered, but my very bones knew He is the Eternal, He is my Father, I want no other."
Claire Andersen Post – my niece
"It's taken me ages to write this, not only because life gets in the way, but also because I needed time to work up the courage to be as honest as you deserve.
"As a mom of an only daughter, I am in awe of your faith and trust in God. Asking him to build a relationship with Shirley "no matter what it takes." That cancer was the way to build that relationship is heart-breaking and beautiful at the same time. I constantly live in fear of the dangers in the world and stress over if I'm protecting my Arienne enough. I need to trust and have faith in God, who is all-powerful and loves her even more than I do to protect her, in this world, and the next. I am not yet at the "no matter what it takes" point.
"Your book and Shirley's story has been a catalyst for introspection, and I am sure I am just one of many who are going to grow in relationship with God because of it. She truly was a warm and bubbly person and I'm so glad that I got to know her. My heart aches for you as a mother, and at the same time rejoices that you know that she is home."
Dave Ulyate – cancer sufferer; days before he died.
"Nicky shared with me this afternoon that you were a little apprehensive of giving me your book on Shirley and you –  well, three days and I am halfway through, not that I'm a slow reader but there's so much honest feelings and emotions.  I must compliment you on a great achievement. It also has unlocked some closed doors in my life. My daughter Tanya had Hodgkin's Lymphoma of the third degree at 16. After 11 months of treatment she was fortunately cured but told she was sterile. God had other ideas – she had two children of her own. We do not understand why some are saved and some not. There are stories I would rather share one day over a cup of coffee. So, as I close – have a good evening and thanks again for a wonderful treasure."
Janet Gie – friend
"Thy, this is so beautifully written. I can't put it down. Thank you for sharing your beautiful, heart-wrenching story. To God be the glory."
Jean Roberts – friend in Hazy view
"Shirley's absolute courage, what wonderful support she had from all round the world –  it was the most heart-rending, beautiful, terrible sad, amazing – I don't know how to describe that book, Thy, but thank you for telling me about it. It's a beautiful book, Thy, but it's a heart-breaking book … I don't know, I don't know – can't tell you. I can't put into words what it meant to me.  I can't put into words how I felt. I take my hat off to you – your absolute courage, your trust in the Lord … I know, I know that didn't come easily. Shirley eventually got to there and brought so many people along with her – just absolutely amazing – you needed to write that book – it's going to touch so many, so many people's lives. I thought it was absolutely beautiful – I don't know that beautiful is the right word – the message it portrays definitely is beautiful: that you can always trust Jesus. Thank you for that, Thy! I think it's going to make an impact on many people over and over again. I know it will bring Him glory over and over again.
"But I want to tell you, Thy, I have no words to express what that book did. I mean I read it – I couldn't put it down virtually. It was … what you went through, what Brian went through being so far away …   How wonderful that friend of hers was – Nick – and all that support group over there in England. What precious, precious Christian friends she had."
Dr David Kenneth Horne – part of a worship team with Shirley  
"Shirley was one of those rare people who truly understand the fundamental difference between singing and worship. I loved singing alongside her, because her whole heart and soul were so obviously engrossed in worship, and when she was, she radiated Jesus. Shirley was, I feel, one of Jesus' outstanding successes." 
Graham McGuiness  – pastor and friend
"The book repeatedly gives God the glory."
Chris Ledger – mentor, counselling (Course Shirley was doing) trainer, friend
 "Just finished reading your book – and what a book! Inspirational and at the same time thought provoking with tears. I was deeply challenged by your struggles and tears, Thy, as a mother watching her daughter suffer so much. And deeply challenged how your beautiful daughter came to terms with cancer and the fact that she wasn't going to be healed. In the midst of her struggles, we see her transformed from someone who felt abandoned by God and was choosing very destructive behaviours, into one who loves him deeply."
Carolyn Dixey – Shirley's friend and sometime house mate
 "Over the last few weeks I've chosen to neglect the mountain of chores and admin jobs that were calling my name, and spent some time reading a book. And what a book! Never before has a book left me sobbing while I read, and yet never have I been so uplifted. Thy has written so beautifully of her love for her precious only daughter, of the tragedy and agony they faced, of the brutality of cancer, the disappointments of bad news and unanswered prayers, and of the wonderful blessings and growth in faith."
Jeanne van Huyssteen – my counselee and friend
I purchased your book online this evening. You Thy have the biggest, kindest most compassionate heart in the world. If anyone wants to know the truth of a living, transforming faith all they need do is open their eyes and see you. I see you, I miss you every day and I love you. Bless you!"
Samantha Venter – we were in the same cell group
Dear Thy,
From the first day I met you, I felt an amazing sense of strength, intelligence and love in you. I respected and admired you wholeheartedly from the first moment.
Then we heard a little bit of your story during church and at home group and then some more over the few years that we got to know you and my respect and admiration for you deepened further.
It has been amazing to now read and learn more about Shirley's journey and the amazing strength that she had! Zands and I were both deeply moved while reading the website and watching the video. I will definitely do my best to promote your book – I am sure it will be a light to many other people.
Professor William Cox – Regent University, Virginia Beach, USA
"This exquisitely written narrative reaches the depths of both the tragedy of a life cut short and the bottomless love of the Savior. Reader, be ready to experience for yourself a wide range of ultimately beautiful emotions on the pathway to eternal ecstasy with the Lord."
Dr Derek Morphew – Academic Dean, International Vineyard Institute.
PREFACE
"As a partner in a small publishing company I have read many manuscripts from many authors over the years. None have brought tears to my eyes. This one did.
"This is not a story for the faint hearted. The book will force the reader to face agonizing theological questions about the origin of evil and suffering. It will also equip others who may face the same overwhelming challenges. How does one cope with dying of cancer or caring for a close family member who is? Can one find God, yes really find God in such circumstances? This story gives the answer: yes you can!
"The narrative is intensely personal. The details are transparently available because both Shirley and Thy were writers of journals. Through them the reader is invited into the inner struggles, agonizing questions, fears and hopes, faith and unbelief, and eventually the loss
'The book begins when Shirley learns that she has cancer and that the medical prognosis gives her a ten percent chance of survival. As one reads Thy's description, one learns why the past is so much part of the story. Shirley is not the average Christian facing the prospect of suffering and death. From childhood, and into adulthood, through many on and off romantic relationships, marriage and divorce, and life crises, Shirley is a deeply troubled soul. She is deeply insecure, craves love and acceptance, suffers from clinical depression, and at one point, attempts suicide. All before the dreaded discovery of cancer. The question then arises, how will this Shirley cope with dying of cancer? The triumph of her story is that from struggling with her relationship with God through her whole life, she actually finds God, profoundly, through the agony and eventual loss of life. From being an essentially unhappy person she becomes deeply happy, and at peace with God. She determines that she will die well, and she does!
"This discovery is ground out, day by day, through hope and disappointment, fear and faith. It is made more profound by the fact that Shirley is a "clergy-kid". Her father is a pastor and her mother has a Ed D from a Christian university. Everything is cast in the context of people who know the bible.
"Here are some of the milestones in Shirley's story with God. Due to her inner issues, she struggles, more than most, to believe that God loves her. As failure follows failure, her questions about God's love only deepen. Then cancer hits, and at first all these questions are exacerbated. How can God love me if he allows me to die of cancer? At one point, Shirley visit Holy Trinity Brompton, where she meets a radiant young woman who has been healed of terminal lung cancer. She lives in an environment of various churches known for their healing ministry. How does she deal with the mystery of why some are healed but others are not?
"One of the milestones is a moment when her priorities and hopes for life, if she is given a second chance, change. The questions arise and are faced one by one. Can I love God if I am not healed? The centrality of the cross begins to make its way into her dialogue with God. Because of Jesus, Shirley knows God is love. She enters into a fellowship with him in her sufferings. She comes to know and believe that God is good, and God loves her. She has increasing moments of his presence. Some of them overwhelm her. Her God is bigger than all circumstances. As her physical pain increases and her body slowly succumbs, she finds increasing joy and peace in him.
"Thy's story has milestones too. How should a mother love and care for a deeply troubled daughter? Can one care too much, cross personal boundaries and be "enmeshed"? How does one handle the anxiety of knowing that your daughter is perhaps drifting away from God? Most painful of all, how do you watch your daughter slowly waste away? But all this becomes so much more possible to bear as Thy is privy to the way Shirley finds God in Jesus.
"How should loyal and close Christian friends relate to someone going through such a struggle? Should we support the faith and expectation that God, and/or medicine, can heal? Is it responsible and loving to participate in a naive kind of faith that is unable to face suffering? How do we support faith in miracles while encouraging the requirement to face the hard reality that healing may never come? This group of friends does not falter. There is heaps of practical love and support, an abundance of prayer, but they never encourage unreality. They face the hard questions with Shirley. They also participate in the fellowship of suffering.
"As a theologian, I am challenged by this story in a particular way: have we taught subjects like the sovereignty and love of God with clarity and balance? Granted, topics like the origin of evil and the goodness of God in the face of evil have challenged the church for centuries. On reflection, my conclusion is that we can do a better job on teaching about the genuine availability of miraculous healing while at the same time equipping our people with a robust ability to endure suffering and sickness without doubting the love of God. Put differently, any theology of healing and sickness must pass the test of being able to dialogue with stories like this.
"It is not the only story Thy has faced. She has journeyed with me through the death of our wonderful young pastor, also from cancer. What makes Thy, the author, more remarkable is that she endured both stories, the one following soon after the other, and never waivered in her walk with God. This book witnesses to a very solid and mature Christian faith. Those who read it will find it will edify and strengthen their faith. Those who face a similar crisis will find it profoundly helpful."
Grace Mendes … friend
"If you ever need to know what God's love is then you need to read this book. It grips your soul and I could not put it down even though I knew how it ended.
Some may think this book is terribly sad. It is but it also reveals the love of God in action.
His love shines throughout. Although it must have been heart-breaking for Brian and Thy to see their precious daughter suffer so they never gave up but leaned upon the Lord to carry them through the storm.
Two words to describe this book. Precious and brilliant. A must read. God's love in action."
Gwen Cotton – friend
Could not put your book down Thy… so honest…so heart rendering.
Carolyn Dixey – Shirley's house mate
Our gorgeous boy has made his way into the world – he was in a bit of a tricky position so it was a difficult delivery needing forceps in the end, and he took a while to get breathing so a bit of drama but all fine now and we are just so besotted with him, he's completely adorable.
I found myself thinking of Shirley through a lot of the labour – there was a phase where I couldn't stop thinking of her in fact. I'm so aware of how blessed I am to have this little one at the end of my pain – and just kept thinking about her and you. I know that she has something far better now, in her Jesus. Thinking of you so much lovely Thy, being a mother is really giving me a new insight into how very hard things must be for you now. I will be keeping on praying for you & thinking of you.
Tracey Hill – friend
 I couldn't put Shirl's book down when I read it, earlier this year. I cried (alot) and I smiled, throughout I was in awe of how brave Shirley remained, right to the very end. That was sad to watch, she was taken far too soon x May you rest in eternal peace, Shirl 🌸
Diedre Pineo – friend
Dear Thy I completed reading your book this afternoon, and my tears were falling from the moment I read Nick's comment: 'She never takes her eyes off you … '(Chapter 49 Home coming). This brought back memories for me , when my mother was dying, and she just kept staring at me, till her eyes closed for the last time. Shirley's story was so beautifully written, the story of her videoed  testimony was exceptionally emotional. She was so courageous. What a blessing your mother/daughter relationship was for you both.
June Creighton – friend
Your book engaged me so deeply I cannot tell you how much. It will stay with me. My own daughter has had three episodes of really battling with depression and so I identified with your journey very much. Thank you for writing this and so beautifully.
Nicky Ulyate – friend
Hi Thy I have been thinking of you so much lately as I dared to pick up your book and could not put it down. Wow! I can see why Dave (her husband who died of cancer)  got stuck into it as he could identify with Shirley and I I could so identify with your fear, helplessness, etc. of being their carers.
Luke Jeffrey – Director, Onwards and Upwards Publishers
On a personal note, your book has been an incredible help through my whole cancer journey. When I first received the diagnosis, I knew from it something of what to expect in terms of the emotions, internal processing and life changes, both for me and for my family. Shirley's group of supporters on social media was what inspired me to put together the 'Prayer for Luke Jeffery' group, which has been the greatest blessing at every stage. Her pain at losing one aspect of life at a time prepared me for similar experiences that I had before the doctors decided to operate, especially during the chemo rounds – and I was able to celebrate the 'end' of different aspects of life when I thought I might not see them return again. And whilst I believe I will be fully healed, Shirley's story keeps a certain humility in my heart even whilst I pray and speak out in faith – I am encouraged that whilst I may live long or I may not, like Shirley I will be fully healed in heaven and have an eternity with Jesus to look forward to, whatever lies ahead. So thank you for sharing your book with the world and for helping me face one of my life's greatest trials.
Peter and Sally Newill – friends
 IT TOOK ME JUST A BIT LONGER THAN NORMAL TO FINISH READING THIS AMAZING BOOK. I KEPT GOING BACK ON SECTIONS I HAD READ IN ORDER TO FULLY CAPTURE THE IMPACT OF THIS UNFOLDING STORY OF SHIRLEY CAMERON WHOM I HAD KNOWN FOR SOME TIME AS ONE OF THE YOUTH OF ST JAMES CHURCH KENILWORTH CAPE TOWN. A STORY WHICH TOUCHED ME QUITE PROFOUNDLY.
AS HER MUM RECOUNTED THE VARIOUS STAGES OF SHIRLEY'S YOUNG LIFE, HER VIBRANT YOUTHFUL ENTUSIASM,HER EMERGING STRUGGLES AND THEN THE FIRST HINTS THAT ALL WAS NOT WELL WITH HER HEALTH, I WAS ABLE TO APPRECIATE THE TREMENDOUS IMPACT THAT THIS HAD ON HER AS WELL AS HER MUM THY, DAD BRIAN AND HER MANY WONDERFUL FRIENDS.
THERE IS NOTHING LIKE A MOTHERS LOVE AND THIS IS SO WELL DESCRIBED IN THIS AMAZING JOURNEY AS THY OPENS UP ABOUT WALKING WITH SHIRLEY DURING GOOD TIMES AND BAD. SHE TALKS ABOUT SHIRLEY'S EVER GROWING LOVE FOR HER LORD EVEN THROUGH ALL THE TRAUMA PAIN AND DISAPOINTMENTS. IT IS A BEAUTIFUL STORY OF TRUE BELIEF AND TRUST IN A LOVING AND CARING GOD. THE SUPPORT FROM FRIENDS AND EVEN STRANGERS WAS A TESTAMONEY TO SHIRLEY'S IMPACT ON ALL WHO KNEW HER.
AT THE END IT WAS CLEAR THAT SHIRLEY WAS SAFELY AT HOME WITH HER CREATOR GOD. THIS BOOK NEEDS TO BE READ BY ALL AND NOT ONLY THOSE WHO ARE FACED WITH SIMILAR SITUATIONS. ONE CANNOT BUT HELP BEING DRAWN INTO THIS WONDERFUL STORY WHICH OPENS UP SO MANY WAYS TO DEAL WITH LOSING A LOVED ONE AND FINALLY LETTING GO.
THY TOLD ME THAT THE LORD GOD HAD REALLY WRITTEN THIS BOOK. WHAT AN ADDED TESTAMONY THIS IS!
Ariana Walker – Mercy Ministries
Thank you so much for your email, what an incredible story and legacy! Shirley's life certainly is still bearing fruit and it is such a delight to see how you've pushed through your own pain and loss and have turned this into something that will help many people. I actually already have a copy of the book (Laura sent me one) and I have read it with tears in my eyes. It's so moving. The scripture in Genesis 50 comes to mind, what the enemy meant for evil, the Lord has turned to good – AND THIS FOR THE SAVING OF MANY LIVES. I really believe your courage (and Shirley's too) is speaking a clear message of hope and resilience to people- a message they really need to hear at this time, especially.
Sorika Retief – radio listener
This is a present for a good friend of mine who is suffering greatly. I heard your book on Radio Pulpit and just knew I should bless her with this! I cry every week while listening to you – it really is so inspiring and I thank you for the courage to write this.